Online course from the Bonnie&Slide design school

Declassified arsenal of tools for creating dynamite
slides in PowerPoint



Declassified arsenal of tools for creating dynamiteslides in PowerPoint

Create mind-blowing slides as a designer!
You probably think that creating great slides is only possible for designers who know special programs. This course will convince you that just PowerPoint tools are enough to achieve a mind-blowing result. We'll show you how to use them wisely.
You won't just learn PowerPoint features, you'll do It like this!
Do you want to feel confident and capable every time you open PowerPoint? To understand the design principles that form the foundation of beautiful slides? This course will help you say good-bye to stress and frustration when it comes to designing slides.

This course will transform the way you work in PowerPoint. You'll do it fast, creative, professional. What's more important – with pleasure!
This course fits you if you are a...
The future is here! Our lessons are not webinars without feedback, it is a fascinating practice on an online format with personal communication with experts, who will check your homework. You can also receive as well as give encouraging comments from your fellow classmates.
What Will You Do in the Course
17 lessons with practice
and ongoing support and advice
Bonus tasks to train skills and expand your creativity
Exam: presentation for a real business project
Lesson 1 | Lesson 2 | Lesson 3
PowerPoint Interface settings
Slides, formatting and main PowerPoint tools
Basic shapes as a visualization tool
Colours and palettes, useful tricks
Fonts: how to install and work with them
Text style and the rule of contrast
Save and export to JPEG, PPTX
Design secrets and hotkeys
A special lesson where you consolidate your skills of working with basic shapes, colours, and fonts. Our curators and experts comment on the results of your work. You can only move to the next block after completing the task successfully.
Lesson 5 | Lesson 6 | Lesson 7
Images and photo resources
Simple and complex masks
Follow-up the work with shapes
Text style and its features
Shapes style, contour settings and arrows
Detailed analysis of the curve tool
Design secrets and hotkeys
A special lesson where you consolidate your skills of working with photos, masks, and curve tool. Our curators and experts comment on the results of your work. You can only move to the next block after completing the task successfully.

Lesson 9 | Lesson 10 | Lesson 11

Tables: creating and formatting
Table style settings and useful techniques
Adding formulas to the table
PNG images, basic principles of work
Special symbols and emoji
Photo background removing
Design secrets and hotkeys
A special lesson where you consolidate your skills of working with tables, styles, emoji, PNG images,. Our curators and experts comment on the results of your work. You can only move to the next block after completing the task successfully.

Lesson 13 | Lesson 14 | Lesson 15
Charts: creating and formatting
Changing chart styles, useful settings
Basic shapes to enhance the charts
Interactive elements and buttons
Inserting links, unusual solutions
Save and export slides to PDF
Design secrets and hotkeys
A special lesson where you consolidate your skills of working with charts, styles, links, and others. Our curators and experts comment on the results of your work. You can only move to the next block after completing the task successfully.

Elements of animation
Animation scenarios
Export animation to video
Challenge your creativity
On the exam, you will be able to maximize your creativity and make presentation to consolidate all learned visualization techniques of PowerPoint. After the expert accepts your final work, you will receive certificate of completion of the course by email.
not just all PowerPoint tips and tricks,
but the ways to apply all received tools for
visualizing your ideas and solving everyday tasks.
Examples of slides
you will draw on the course

Yes, these slides are created in PowerPoint!
Buy now! There's no second chance
4 weeks of Expert support + unlimited access to knowledge library
$500 $399
the teams of these companies have already studied with us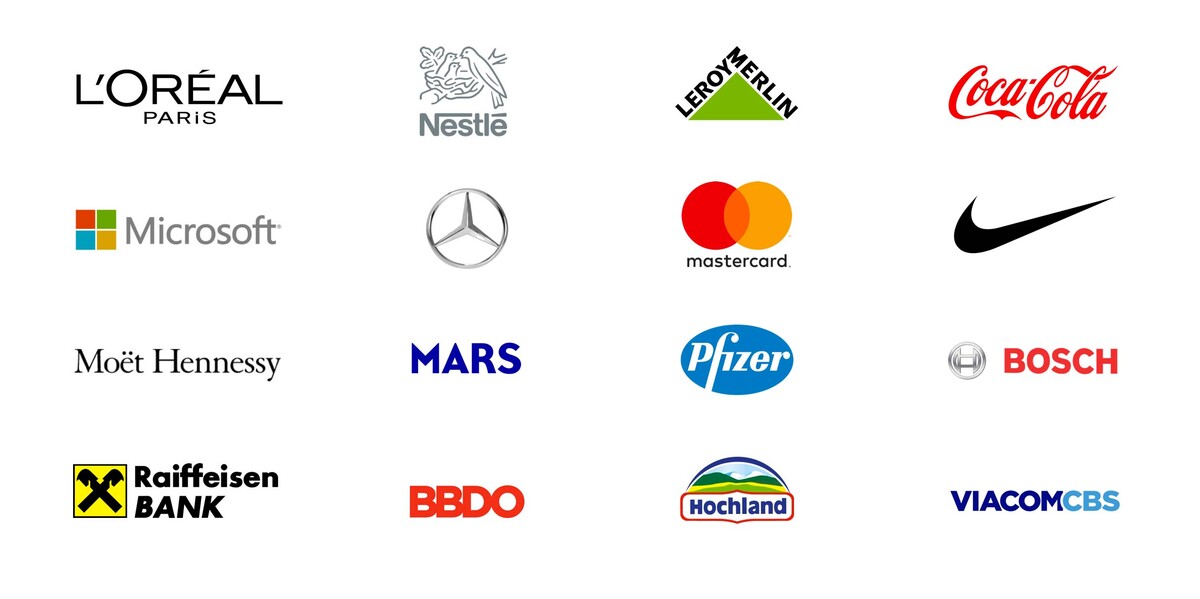 They've got the PowerPoint Power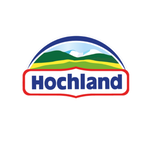 Hello everyone! I did like the training format and the information itself. I learned a lot of new things, although I had some experience. The material is presented in an accessible way, many examples are given for working out, passing the stages allows you to develop gained skills. The slides themselves are very modern, and the module system itself is like some kind of quest, at the end of which you will get a prize!!! 👏 👏 👏 I also liked the comments of our teachers 🔥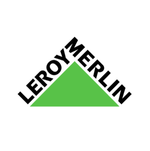 Good evening!
I liked the course very much, especially its form: from simple to complex. I took a lot of tips for my work: hotkeys, sites where you can take free photos, etc. Work with charts struck me with its simplicity - I usually first did everything in Excel and then transferred to my presentations.
Each lesson taught me something new. I will continue to study with you!
Thank you, Bonnie and Slide!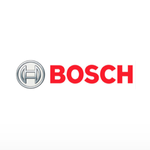 Such an excellent course! I was thrilled with the accessibility of information, visualization, ideas for drawing slides, and the ability to take the course at a convenient time for me. The format of online training is sooo much liked! I will definitely come back to you to continue :)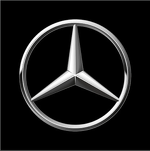 I gained a very valuable experience that I have missed in my work. The acquired knowledge will significantly improve the quality of my presentations, and I hope that the results of my work will be highly appreciated by colleagues :) I highly recommend this course to all those who still have doubts. You will definitely find something to learn here!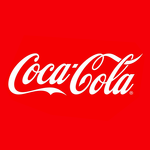 I didn't expect it to be so cool! I liked it very much. Thanks. Highest score. I studied in the evenings and on weekends. I am quite skeptical about online learning, but I liked this course. The best thing of the training is that it is challenging and exciting. This course is super exciting!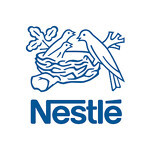 It was amazing! I love it! This knowledge will be very useful throughout my future career!
Each lesson was a new discovery for me :)
GREAT THANKS!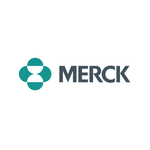 I am very happy to have the opportunity to dive into learning PowerPoint with the Bonnie&Slide creative team of real professionals! The learning process was fun and productive! The training was held in one breath! Thanks!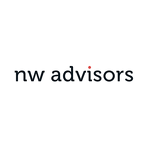 The course is very interesting, it will definitely be useful in creating future presentations! I would like to continue learning about data visualization :) It was more comfortable for me to complete tasks in whole blocks at the weekend, the lessons themselves took 30-40 minutes, and the test tasks needed, of course, more time. Thank you very much for the lessons :)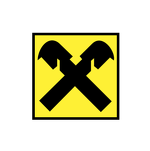 Guys, your course is just super! Everything is very clear, simple, accessible, and what is most importantly - absolutely not boring! I didn't even think it was possible to make such striking slides.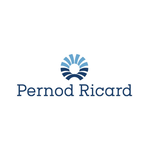 Thank you very much for the training materials! This online course helped to look at the design of presentation slides from a different perspective :) It is very effective, informative and does not even leave questions after completing the modules :) One lesson took about half an hour (depending on the complexity of the task), and a module, in general, took approximately 1 hour.
I studied when I had free time, even on weekends :)
I really enjoyed this learning experience! I would like to take other courses too! :)
What a gear course! I really liked it :) Dynamic, interesting, fun, bright! Very interesting lessons and bang slides in the end)) The training didn't take much time, or so it seemed to me because lessons flew by without a hitch in the company with Nikolay :)
Everything was very pleasant, mega cool!
What do you need to start?
In addition to a huge desire to make the most mind-blowing slides, you need: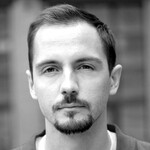 For 10 years Nick has been engaged in the creative development of full-scale federal advertising campaigns in leading creative agencies (BBDO, Saatchi & Saatchi). He participated in the shooting of more than 50 TV commercials as an Art Director. He has extensive experience in creating all types of communication materials and has more than 50 professional awards in the field of design and advertising.
Co-owner & creative director at Bonnie&Slide Design School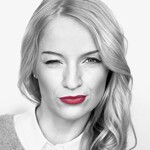 Bonnie worked for more than 12 years in leading advertising agencies (McCann, BBDO). She oversaw the development of brand styles, brand books and global communication platforms for leading brands. She made more than 40 TV commercials. A powerful arsenal of visualization, which is based on her unique techniques and practices, helps her to be an expert in this field.
Co-owner & art-director at Bonnie&Slide Design School
We don't use other people's theories and books. Our training is based on the experience we gain from working daily on presentations for leading brands: Mastercard, Nestle, Leroy Merlin, KFC, BBDO, etc. Our visual solutions become design trends within global companies and at large conferences.
4 WEEKS OF Expert SUPPORT + UNLIMITED ACCESS TO KNOWLEDGE LIBRARY

SPECIAL OFFER $500 $399
If you want to buy course for your team, click here
Questions we get asked a lot
How does this course differ from free video lessons and webinars?
---
The online course "Power of PowerPoint" is not just recorded video lessons. It consists of full classes supervised by the most experienced experts from the leading presentation studio. It also includes the ability to receive their recommendations and ask questions at any time during the course. In addition, you can compete with your fellows and constantly improve your skills by seeing the work of others.
How many people study in one group? Can I expect an individual approach?
---
The number of places on the course is limited so that each student is given enough attention. The course has strictly time-frames because experts need to distribute the load in such a way that they have time for detailed analysis of your tasks, as well as for prompt responses, comments, and communication with students.
What should I do if I don't have time to complete all the tasks within the specified period?
---
After four weeks access to the course can be extended for another week for an additional fee $20. During 7 days of additional access you will receive instructor support and feedback just like on a regular course. You can even take a break and bye additional weekly access later to finish all lessons.
Is the Power of PowerPoint course suitable for those who have never worked in PowerPoint before?
---
This course shows PowerPoint from the basics. The video lessons provide detailed and comprehensive instructions on all the main tools and settings, which are immediately worked out together with the curator, and then independently. Beginners will learn PowerPoint from scratch, while experienced users will discover it from unexpected sides.
---
Of course! During the course you will have stop-lessons" with tasks you must complete. After sending your slide, you get detailed expert recommendations, if you made any mistakes. If our instructors see a knowledge gap they can give bonus slide to train your skills. Our instructors ready to help you everyday from 10:00 to 22:00. On average it takes 3-4 hours to check your work.
Can I get a refund if I don't like it?
---
You can get a refund within two days from the start date if you have completed less than three lessons. In this case, the commission of payment systems is 4% of the payment amount and is not refundable. After two days the money is not returned, so carefully read the program before buying.
Do you provide a certificate of completion?
---
Yes, we do! After the expert accepts your final work, you will receive certificate of completion by email. You can attach the certificate to your LinkedIn profile or CV. And you will have cool picture of the certificate for posting on your social networks.
Сan I buy the course and start learning later?
---
As soon as you checkout and pay, you'll have acсess to the course you paid for immediately. If you're busy and can't start right away – no worries, you can pick it back up later. It's better to notify the curator about the date when you want to start. You can connect with us by email: hi@bonnieandslide.world
We're pretty quick to reply to anything you wanna ask